Hello!
We launched two more classes this past month, so we wanted to publish a post about each of them here today.
The first new class is called Photoshop Touch Up, and it's all about re-touching photos of people in Photoshop. We worked as re-touchers for several years before we started our own photography businesses, and we've included all of our techniques in the Touch Up class. You can see some examples of the techniques we'll cover by moving your cursor on and off of the photos below. Everything from how to soften skin, remove blemishes, and add vignette effects…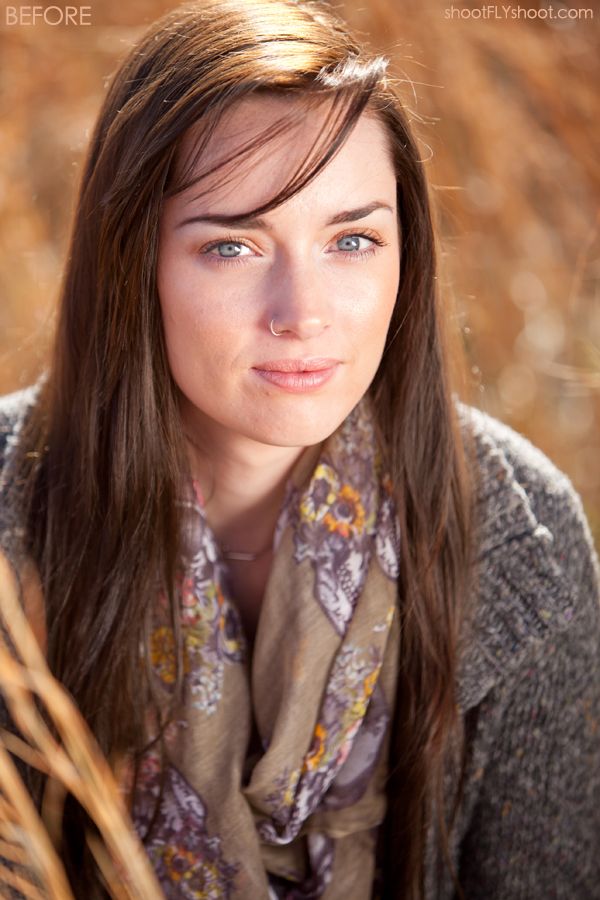 …to how to reduce redness in eyes without making them look too white…
…to how to tame down fly away hairs, add sparkle to eyes, and whiten teeth…
…to body reshaping:
Our favorite kind of exercise- ha!
If you're interested in checking out the class, just click on Photoshop Touch Up in the Classes tab in our menu bar.
The cost is $25 and the class is an hour and 40 minutes long. And just like all of our other Photography and Photoshop classes, our Photoshop Touch Up class video is hosted on Vimeo, so once you purchase it, you can watch it at your own pace, as many times as you'd like.
We also launched Photography 102 last month. It's about all things that "changed the game" for us, and helped take our photography to a new level. Here's a short overview video that shows all the different topics we cover in the class:
We also explain how to handle pesky, blown-out windows, and how to use a flash to take naturally lit-looking photos of not-so-naturally-lit places and people…
In the portrait photography section, we go on location and Josh breaks down every step of his thought process so that viewers can cut right to the chase when it comes to photographing people…
We'll also share all of our post processing tips and tricks. Shooting in Raw, and learning how to adjust our Raw files made all the difference in the world, so we packaged up our experience in simple terms that are easy to understand and apply.
We also created 40 different Adobe Camera Raw presets that are included with the class so that if you don't feel like moving controls to enhance your photos, you can just click one button and the preset will do it for you! Here are a few of the presets that come with the class…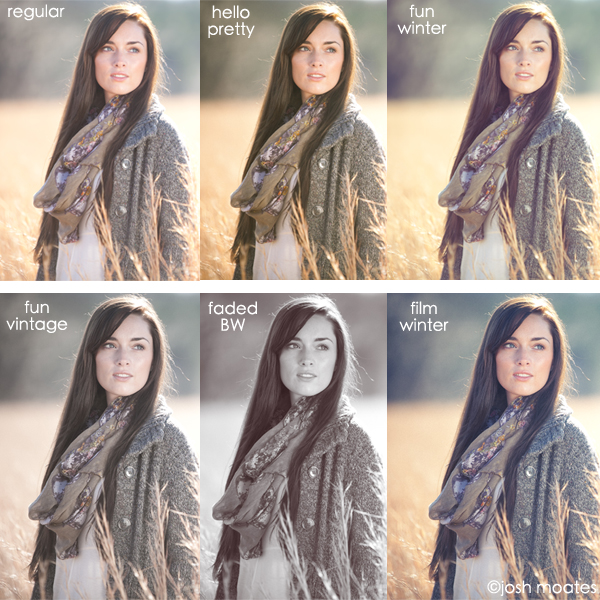 To purchase the class, just click on Photography 102 in the drop down menu under our Classes tab in our menu bar, and if you have any questions- please feel free to let us know, and we'll be glad to answer them a.s.a.p!